Apparently, the people at the pink palace are every bit as miserly and penny pinching as I am. I thought for sure they would have dealt with their tech issues after the problems with last year's Lilly Pulitzer sale, but they won't fool me with their tall tales of getting their shift together after today's debacle. I did manage to score some awesome pieces for which I am very grateful. I finally found white dress number six. Hopefully this will arrive in time for my bridal shower.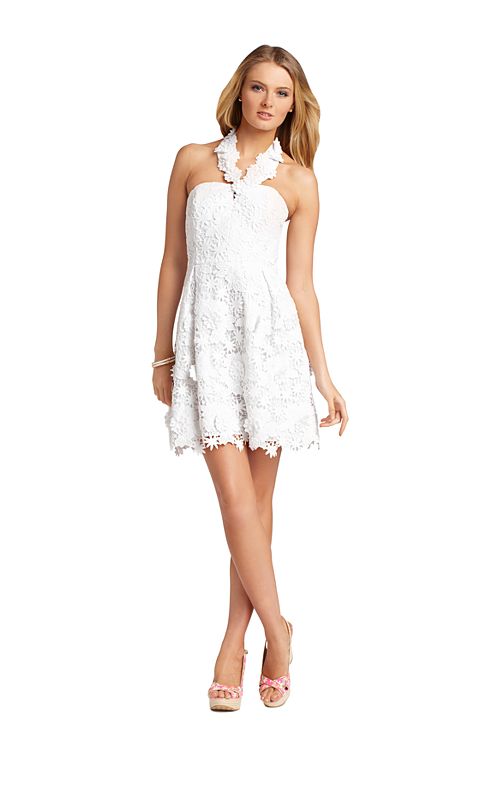 Kailene dress

Baby Britta dress in

Resort White Daisy Lane Lace for my next friend to have a baby girl
Sami-Ryan dress for an up coming rehearsal dinner and a wedding in Palm Springs if I can get away with it.
Sarasota tunic in Turquoise to use as a bathing suit cover-up on the honeymoon.